Mindfulness-based Stress Reduction (MBSR) - 8 week course
Mindfulness training supports us in developing more skilful responses to problems and difficulties encountered in our day-to-day lives.
MBSR course participants' report that mindfulness can help to:
• Enhance our ability to cope
• Deepen our experience of living
• Improve self-esteem and relationships
The course runs for 8 sessions - 2½ hours each: including causes & reduction of stress and daily mindfulness practices through sitting, lying and movement (Hatha yoga) within a supportive setting.
Dates: Thursdays 6.30 - 9.00pm: TBC A full day of practice on Saturday 10am - 4pm : TBC
Cost: £200 in advance. Low/no-wage concessions available.
Includes individual interviews, ongoing support throughout the course, session handouts and downloadable practice resources.
Course tutors:
Kath Bennett: CFM (UMass) qualified teacher. Completed an MSc degree in Mindfulness-based Interventions through Bangor University CMRP.(UK) in 2010 Has 14+ yrs mindfulness practice. Previous career - thirty years in secondary education
Chris Alderton: CFM (UMass) qualified teacher. Senior healthcare provider, psychotherapist, supervisor & trainer in CBT and trained in CFT and ACT. Has 16+ years of Mindfulness practice and trainings.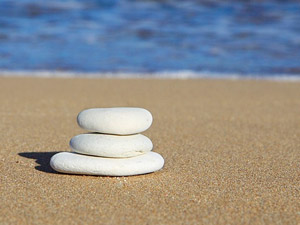 When:
Weekly from 01 Jul 2020 until 01 Dec 2020
Where:
Friend's Meeting House, Frodsham Street, Chester, CH1 3LF.
Time:
1:00am until 1:00am
Cost:
£200.00
---
MBSR/Mindfulness Practice Group
These monthly sessions are opportunities for those who have completed an 8 week Mindfulness course or who have an on-going mindfulness practice to meet & be supported in keeping up their practice. Each session offers guidance through both familiar & new practices often based around a mindfulness theme e.g. Finding balance in our lives. It is helpful to let us know if you intend to come along so that we are sure to keep you a space. (Low/no wage concessions)
Due to family illness we will not be running the group in the Spring 2019. We hope to begin the group again from April.
Post Covid dates TBA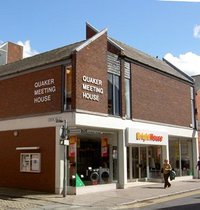 When:
Monthly from 09 Apr 2019 until 19 Dec 2020
Where:
Friend's Meeting House, Frodsham Street, Chester or Upton-by-Chester Pavilion, Wealstone Lane, Upton, Chester CH2 1HB
Time:
1:00am until 1:00am
Cost:
£10.00
---